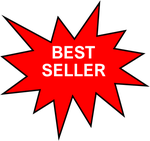 This season's flu campaign is set to look very different for practices - whilst we can't help with the delivery of vaccines, we can make sure you know exactly who your target patients are and we can validate your claims for you - taking the headache out of the IT processes for you.
There may well be some uncertainty about who to invite for flu vaccines this year, however, we will ensure you have a comprehensive list of patients to invite.
In order for you to be as prepared as possible, Insight's best-selling seasonal flu remote dial-in service can be booked from mid-August 2020 onwards. If there are any subsequent changes to eligibility we will arrange a further dial-in to catch any newly eligible patients.
Our 2-part service will:
Identify ALL patients eligible? (part 1)
Ensure you understand which patients fall outside the main eligibility categories and how you need to code them for vaccines/claims?(part 1)
Give you piece of mind you are claiming for all the vaccines you administer - automated claims do not catch those incorrected coded or those not eligible (part 2)
With each vaccine worth approximately £17 you need to do all you can to maximise your income and ensure you get paid for the vaccines you administer. It is so easy to miss claims - patients who move away/deceased, patient's no longer pregnant to name but a few.
Part ONE (October)
Install and run searches to identify eligible patients -
Patients 65+, 2-18 years, 18-65 years, 50-64 years, clinically at risk including high risk of COVID-19, other categories (9OX4), patients vaccinated elsewhere last year, patients newly eligible this year (new diagnosis, age, etc) - these patient lists can then be used to send invites.
Part TWO (January/February)
Full validation of all flu searches - to maximise your claims for enhanced services (CQRS) and FP34D's - as well as data quality searches to identify patients incorrectly coded or patient's not eligible.
Whilst for many this service will pay for itself by identifying missed claims, for others it is a small price to pay for the reassurance they are being accurately paid for the work they have done.Cost for this 2-part service is only £150 inc VAT and can be ordered on our website - https://www.insightsol.co.uk/products/qof-enhanced-services/