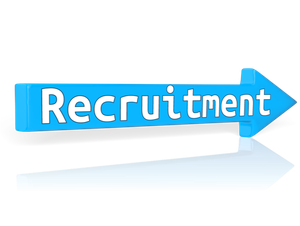 Recruitment
The last couple of years have made people re-evaluate their careers - General Practice is a really difficult place to work currently, patient demand is overwhelming, retaining staff under these circumstances is becoming impossible.
If you are looking to recruit, we can help. We have access to experienced personnel from online platforms that have 1000's of potential candidates awaiting their next career move! Saving you time, money and reducing the chance of hiring an unsuitable candidate, a month long advertisement will cost only £199+VAT. We can also provide a full recruitment service where we source the most suitable candidates, screen and interview them and then send their details across to you. All you need to do is decide who you want to interview. For more information and costs, please contact Julie, see details below.
Apprenticeships
Covid has had such an impact on the world everyone has been affected. But some good has come out of it… it has highlighted the fantastic work that Primary Care does and continues to do! Having all the media attention has encouraged more and more potential apprentices into the Primary Care sector. This together with the ending of the academic year makes the next few months a great time to find your next apprentice!
Facts about apprenticeships - ~ Qualifications to fit with the Job Roles ~ Rate per hour: £4.81 (in the first year of the apprenticeship) as @ April 2022 ~ Hours: 30 hours or more per week ~ Government Incentives if you take on a 16-18 year old
For further information please contact Julie on 01527 557407 or email julie@insightsol.co.uk or visit our website www.insightsol.co.uk
For further information on this service or our full recruitment service please contact Julie - Julie@insightsol.co.uk