This year has seen the most significant review of QOF since 2004 - whilst it is valuable, it does have weaknesses - tick-box medicine, slow to adapt to changes in evidence and exception reporting - so the changes aim to address these weaknesses.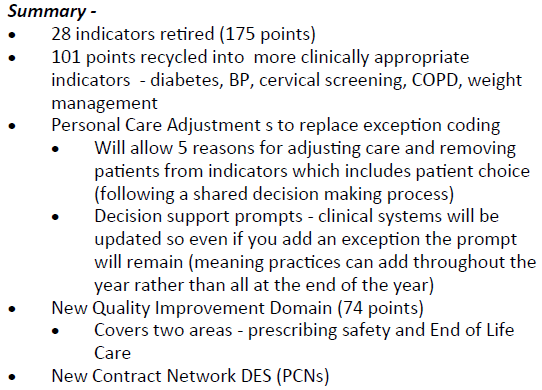 The average point value has increased to £187.74 per point. Prevalence will still be critical to ensure practices are not reducing the value of each of the points they achieve by having inaccurate disease registers.
Many of the new indicators are now age specific - so a blood pressure target is different for a patient under 80 than it is for a patient over 80.