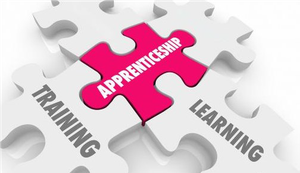 One of the government plans to kickstart the economy is great news for the apprenticeship programme! Any employers who take on a new apprentice will now have additional financial help. For a limited time from 1st August 2020 to 31st January 2021, employers will receive a payment of £2,000 for any new apprentice aged 16-24 or a bonus of £1,500 for businesses to hire an apprentice aged 25 and over (this is a brand new incentive!) Apprentices must be in place by the end of January to take advantage of the new incentives. These payments will be in addition to the exciting £1,000 incentive the government already provides for new 16-18 year old apprentices. This means that employers could receive up to £3000 for hiring a 16 to 18 year old apprentice over the next 6 months.
The quality of applicants we are currently receiving for apprenticeships is higher than ever before. This may well be due to young learners deciding to go down the apprenticeship route rather than further education/university.
In addition, the government are still subsidising 95% of the training costs for existing members of staff.
For more information on apprenticeships or training for existing members of staff, please contact Julie on 01527 557407 or email Julie@insightsol.co.uk. The incentive scheme is time-limited to act now to ensure you do not miss out.