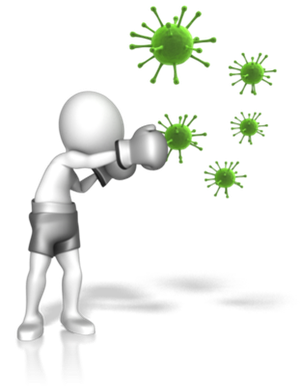 Many of you have been asking for this service already, we know you want to be as prepared for your flu season as soon as possible so our best-selling seasonal flu remove dial-in service can be booked from mid-August 2021 onwards. If there are any subsequent changes to eligibility we will arrange a further dial-in to catch any newly eligible patients.
Patient's automatically extracted (who previously needed coding as 'needs seasonal flu vaccine') include pregnant patients , healthcare workers and those living in immunosuppressed household - it is important to ensure you code these patients appropriately otherwise they will not automatically be claimed for - however part 2 of our service will identify these patients to ensure you claim for them.
This is a 2-part service; it includes:
· Identify ALL eligible patients for you to target (part 1) · Ensure you understand which patients fall outside the main eligibility categories and how you need to code them for vaccines/claims? (part 1) · Give you piece of mind you are claiming for all the vaccines you administer - automated claims do not catch those incorrectly coded or those not eligible (part 2)
With each vaccine worth approximately £17 you need to do all you can to maximise your income and ensure you get paid for the vaccines you administer. It is so easy to miss claims - patients who move away/deceased, patient's no longer pregnant to name but a few are often not claimed for
Part ONE (from mid-August) - Install and run searches to identify eligible patients - we will also identify patients who had a flu vaccine elsewhere last year (so you can target them with a direct recall) as well as patients who are newly eligible this year
- Leave you with patient lists so you can easily target them
- Leave you with the searches so you can update and continue to send invites to those who don't attend
Part TWO (January/February) Full validation of all flu searches - to maximise your claims for enhanced services (CQRS) and FP34D's - as well as data quality searches to identify patients incorrectly coded or patient's not eligible. You can then submit a manual claim.
For many this service will pay for itself by identifying missed claims, for others it is a small price to pay for the reassurance they are being accurately paid for the work they have done.
Cost for this 2-part service is only £210 inc VAT and can be ordered on our website - https://www.insightsol.co.uk/products/qof-enhanced-services/