Are you struggling to manage your ES workload?
Are you unsure if all claims are being processed and you are being paid for the work you are doing?
Insight's ES Health Check ensures you have all the searches you need going forward for the rest of 21/22 to validate your claims as well as checking the claims you have already made are accurate. All of the areas below are included in the health check: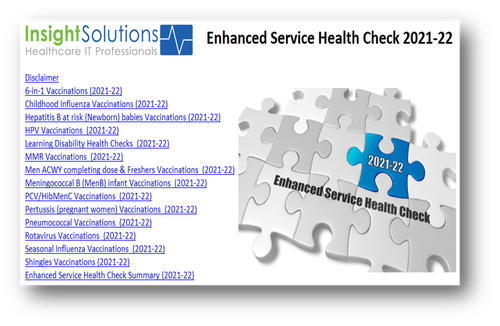 We know many practices are struggling with the new 6 in 1 vaccination; this is now included in our 2021/22 ES Health Check.
To book a health check, email info@insightsol.co.uk or call us on 01527 557407.