Runs from 1st July 2021 to 31st March 2022, practices must be signed up by the 31st July 2021. It is widely understood practice's obesity registers, in the main, dropped significantly last year due to practices being unable to take and record updated BMI's for patients. Therefore a reference date of 31st March 2020 has been used, practices will be notified of their referral allocation based on their register size at the end of March 2020, generally this will be a third of the number of patients on the register at that time. This may be revised based on how many practices sign up to the ES.
Actions:
Restore the practice obesity register - record up to date ht/wt/BMI's
Develop & implement a protocol to identify & support patients living with obesity
Practices need to make individual patient assessments of readiness to engage with weight management services - updated BMI and referral to weight management services
Referrals must be made by suitably qualified healthcare professionals, resources include:
Public Health England's Let's Talk About Weight: https://www.gov.uk/government/publications/adult-weightmanagement-a-guide-to-brief-interventions
Obesity Programme: https://www.e-lfh.org.uk/programmes/obesity/
Making Every Contact Count: https://www.makingeverycontactcount.co.uk/training/
Moving Healthcare Professionals programme: https://www.sportengland.org/campaigns-and-our-work/movinghealthcare-professionals
Results of the BWeL trial: https://doi.org/10.1016/S0140- 6736(16)31893-1
Patients should be referred to the most appropriate service taking into account additional risk factors such as diabetes
Practices will receive £11.50 per referral - these are monthly MANUAL claims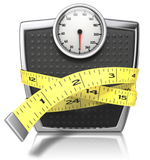 CODING:
1326201000000101 - Referral to weight management service.