Do you struggle to keep track of your claims on CQRS?
Track all ES claims on CQRS simply and easily with Insight's Enhanced Service Tracker tool which will simply record the claims you have submitted and the payments you should expect to receive. Once payments are received you can then check them via the tracker rather than having to find them on CQRS. Recording all this information in one place will help you to track what you have/haven't claimed throughout the year and your income throughout the year for all enhanced services - you can also add last year's figures so you can compare year on year.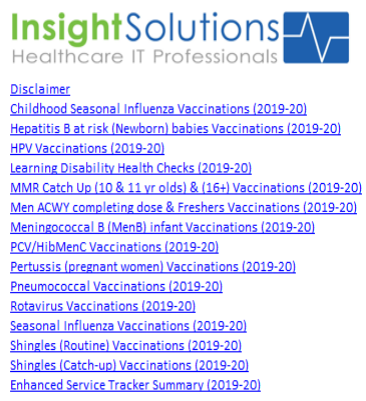 The tracker will calculate automatically based on your manual entries of total claims made. These claims are based on the practice using clinical system supplier or practices own searches.
Members £25 + VAT / Non-Members £50 + VAT
Click here to purchase