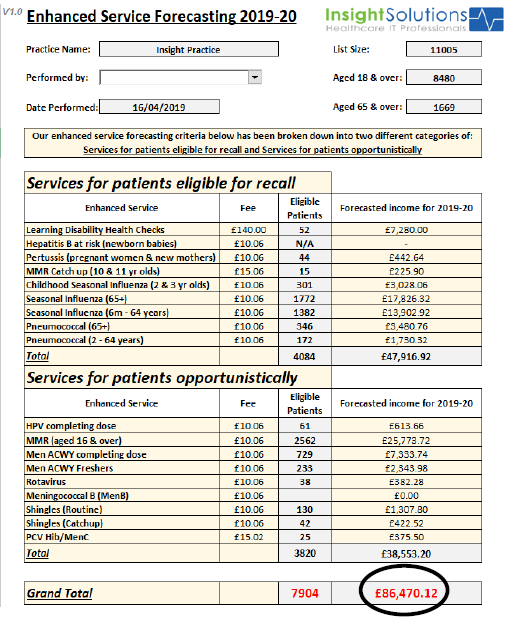 Enhanced Service Forecasting (only £72 inc VAT)
This year has seen a further increase in payment to £10.06 for many immunisation & vaccinations services including flu vaccines - it is imperative you understand the workload associated with your enhanced services, where it is appropriate to send recalls and how you identify patients for opportunistic services. Insight's Enhanced Service forecast will:
Analyse your data and create target patient lists for each of the enhanced services/vaccination & immunisations using the most up to date technical requirements
Calculate your annual income based on total numbers
Help you understand your workload v income for each of the services
Identify where it is appropriate for the practice to set up recall systems/resources for opportunistic invites
This remote dial-in forecast will ensure you fully understand your enhanced service workload, creating accurate target patient lists to maximise ES income. Don't leave your enhanced services to chance - small changes will reap huge rewards.
https://www.insightsol.co.uk/products/qof-enhanced-services/